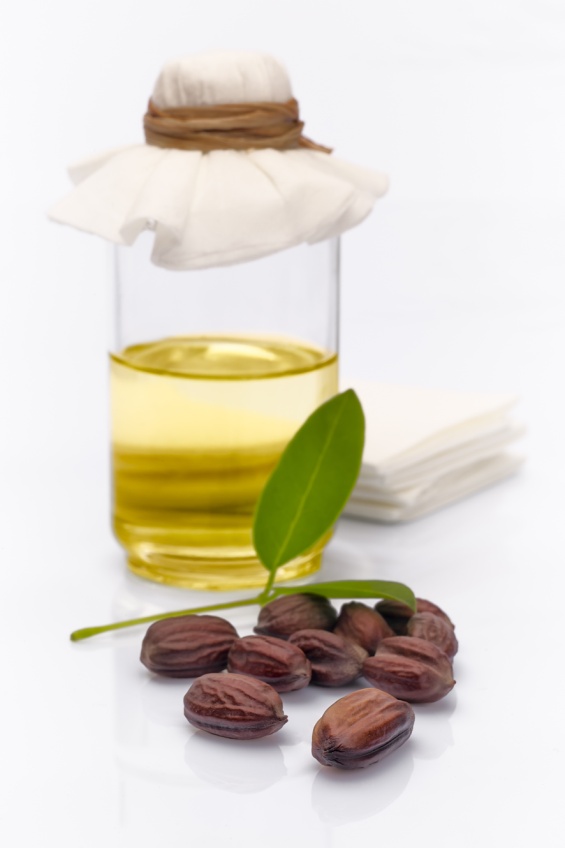 Simmondsia chinensis Seed Oil
This ingredient is present in:
Jojoba oil is actually a wax rich in Omega 9 fatty acid chains. The oil  is liquid at room temperature. A great moisturiser and skin emollient. Its molecule linkages are strong and resistant to friction which mean it leaves no sticky feeling on the skin. Rich in Omega 9.
It has a chemical make up very similar to human sebum, and has excellent protective properties and ability to retain moisture. It forms a transparent, protective film on the skin which slows down the transepidermal water loss and, it will also lock moisture into the hair shaft.
Jojoba oil rode into popularity on the back of the opposition to whale oil which was the traditional base of many cosmetic preparations in the old days.
Jojoba oil has a slight nutty smell and clear golden colour in the raw form, but the refined oil is completely odourless, which means no fragrance must be added to mask the natural scent.
Since the jojoba wax has a very low melting point, it remains in the liquid state all the time, and can be used directly without dilution. Also, being a wax, it does not have as much of a greasy feel as oils.